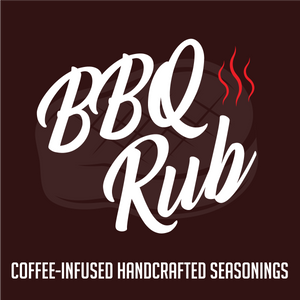 Coffee Barbecue Rub OG All Purpose
Our coffee fanaticism takes us far beyond the cup; for the last decade, we've been fine-tuning our handcrafted barbecue rubs, and they're available now online for the first time!  Perfect for any grill/smoked meat or vegetables.  This is super popular with grilled or smoked chicken.
Ingredients:  Fresh fine ground coffee, black pepper, smoked paprika, brown sugar, dried oregano, dried mustard, mixed chili powders, ginger, salt, cinnamon
We are an on-demand small batch roaster of high quality specialty coffees sourced from around the world, striving for that perfect cup.
What is the difference between Knucklehead Coffee and store bought or the coffee offered in your local coffee shop? Not only do we owe it to our patented roast, but also for the fact that our coffee is not sitting on a shelf waiting for you to buy it; it's roasted to order.
That means no more unexpected sour coffee, no more tummy aches; while coffee can be "drinkable" for up to a year, experts generally agree that coffee flavor peaks at 14 days - and with an order from Knucklehead you can rest assured that all of your coffee will be in that freshness sweet spot.